Sun Microsystems & Oracle Corporation: About The Company
Oracle is headquartered in Redwood Shores, California. In 1977 Ellison, Bob Miner and Ed Oates setup the company as Software Development Lab (SDL). Oracle had gone through several name changes over the years.
In 1979, the company changed its name to Relational Software Inc (RSI).
In 1982, the name became Oracle Systems Corporation, to accent their Oracle servers.
"Oracle Systems" was then shortened to "Oracle" in 1985.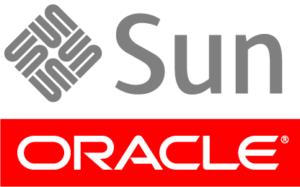 Sun Microsystems/Oracle Corporation
Sun Microsystems was headquartered in Santa Clara, California until it was taken over by Oracle Systems in 2010.
Sun Microsystems was a multinational company selling computers, their components software, IT products, and other hardware solutions. Along with these, they developed the Java language, Unix platform, Solaris platform, and Network File System (NFS).
Created by Andy Bechtolsheim, Vinod Khosla, and Scott McNeely, Sun Microsystems was once the most successful software and hardware corporation worldwide.
What Are Their Most Popular Products?
The most notable Sun products include:
Motorola based CPUs
RISC-based SPARC processors
Solaris
Unix operating systems
Java and SQL languages
Networking filing systems with other storage solutions
Acquisition of Sun Microsystems
In 2010, Oracle Corporation acquired Sun Microsystems, broadening their product range from just software to software and hardware. The takeover gave a big boost to Oracle. In the year 2011, Oracle became the second largest software company worldwide, with Microsoft as the largest.
How has the company changed over the years?
Originally, Oracle built tools for databases, customer relationship management, supply chain management, E-services, programs, and apps. The acquisition of Sun Microsystems in 2010 broadened these categories to hardware, which includes file systems, storage units, processors, and workstations.
Apart from the conventional software and hardware niches, Oracle also dished out exceptional products in the Consulting, Financing, Customer Support and Universal Support areas.
Ellison had stated in the initial years that Oracle was manufacturing products with the vision of the future. He had said that if the internet did not become a popular thing in the near or far future, they could suffer a huge blow. As we know now, his fears did not come true, and it was this vision that has kept Oracle a step ahead at all times.
Today numerous organizations all over the world use Oracle Sun products to simplify their work and host their data.