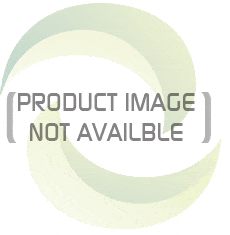 ---
The IBM tape controller 3590-A60 is designed for attaching 3590 tape drives or ESCON and FICON channels on host systems.
Provides ESCON or FICON attachment of 3590 Model B1A, B11, E1A, E11, H1A, or H11 Tape Drives, or 3592 Tape Drives
Includes up to eight ESCON channel adapters, up to two FICON adapters, or an intermix of ESCON and FICON adapters
Attaches 3590 Tape Drives with Ultra SCSI or Fibre Channel attachment features.
Supports attachment in the Enterprise Tape Library 3494
Is available in a 3590 A14 Frame or stand-alone rack for non-library attachment
Supports attachment of 3592 or 3590 Tape Drives in a StorageTek ACS environment
Operates in 3490E emulation or native 3590 mode
Industry Leading Quality, Support and Integrity
Quality Inspection Checklist
Before it leaves our facility, every used and refurbished item is thoroughly inspected by our certified technicians and undergoes our exclusive Quality Inspection Checklist to ensure 100% satisfaction guarantee.
Greentec Systems is a leading provider
For server, networking and storage equipment. We have an extensive array of inventory of IBM Servers & Storage, Sun Servers & Storage, Cisco Networking (Switches, Routers, Security), and NetApp Storage (disk shelves, disk drives, Filers, NearStore, NetCache). If you don't see the item or product you require please contact us.
Have this equipment to sell?
Depending on the age and condition of the equipment, there is a very good likelihood that we will be able to offer you cash or trade-in credit for other IT hardware. If the equipment is very old we can also assist you with properly decommissioning that gear in the most environmentally friendly way possible.
Questions?
For more information please contact 888.333.7388, or fill out the quote from above. We'd love to hear from you.