Oracle Servers: The Iconic 10G Server
Oracle Corporation, headquartered in California, is one of the leading multinational companies designing and manufacturing software, hardware, and middleware.
With more than a thousand household products to offer, Oracle is a pioneer of most of the currently used hardware in the IT sector, with Oracle servers being world-renowned for their quality and durability.
The First Oracle Server 10G
Introduced in 2004, the Oracle Server 10G, "G" standing for 'grid,' was its first version of a server. The core components were an Oracle HTTP server, an OC4J container, and Java EE based apps.
10G was the first platform made for grid computing, with complete support for Service-oriented Architecture (SoA). Today, it's one of the best servers the company has ever made.
The Orion IronFlare Server OC4J
Inspired from Orion's IronFlare server, OC4J works in Oracles proprietary developed source code. It also has a built-in web server, a JavaBean container, and a JMS server as its core components.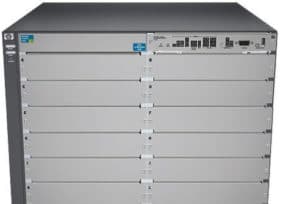 Benefits
Multiple servers can be added as one computer, increasing efficiency and speed. It gives a unified platform, making data management simple.
The storage can be manipulated, which can enhance the capacity of the server, resulting in an increase in productivity.
The server cuts costs through its ability to save on licenses and customer support.
The efficiency and productivity of the device also help save on software integration.
How it Works
The technology operates on the grid computing concept and maintains its requirements. The 10G server operates on a unified platform, allowing all systems to work on a single component. Various OS platforms working without any hassle on one device helps make the user's job easier. The platforms are also interchangeable, adding to the flexibility feature.
Oracle Innovation
The Oracle product was the first ever middleware created to complement the rise of grid computing. The incorporation of Java along with their own developed traditional PL/SQL programming codes allowed programmers to write codes much more quickly and easily.
Also armed with automated backup and on-demand file recovery options, the 10G server prevents the possibility of any loss of data.
The OC4J container component utilizes Oracle's AS database, with OPMN (Oracle Processor Management Notification) server for system updates.
Also fitted with end-to-end security systems, files are kept secure and private.
The success of 10G inspired the company to release future models of servers with increased performance. 10G was later followed by 11G and 12C in 2013